---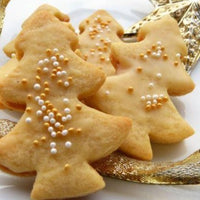 Gift of the year!
Excellent product! The smell is divine!
Makes a great gift!
Gave this to my Mom for her birthday, and she certainly remembers Al's Bakery as she's lived in Aberdeen her entire adult life. Loved the scent as we burned it!
Smells like a bakery <3
Not overpowering but just enough fragrance to make your home smell delicious! A must buy!!! Delivered with so much care!