---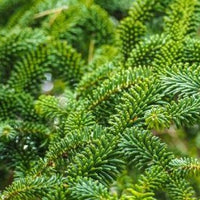 Meet Me at the Tree Farm
I love this candle. The scent is exactly like the Thymes Fraisir Fir
candle, but better.....because it's a soy candle, which burns cleaner. It's very well scented, and reasonably priced. I ordered three this year and will order more. The 5.5 oz. size is a perfect stocking stuffer. Great to have on hand.
The Tree Farm - Fragrant Frasier Fir
This is hands down, my favorite candle of the Take Flight Holiday Collection. It's my holiday staple. The scent doesn't knock you over but gives you the sense of a Pinetree in the house somewhere... I burn it at home AND in the office.